outdoortech4u-the essentials of wilderness survival
Outdoortech4u-the essentials for wilderness survival contains posts full of valuable information about wilderness survival based on a lifetime of experience.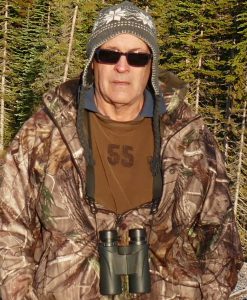 Good Day! and welcome to my website, https://www.outdoortech4u.com
My name is Paul Boudreau and this is my website. It is about the use of technology in the outdoors . Nature is a place of great beauty and wonder . It draws countless numbers of people on a daily basis to explore and participate in all it has to offer .
Technology … outdoortech4u.com … refers to ALL that we bring with us to participate in the Natural World.
My Early Days
I was born and raised in a small coastal village. I grew up in a family of nine – four brothers and two sisters.
From my father, I learned about the outdoors … hunting, fishing, camping, and how to survive in the wilderness. From my mother, I was introduced to the world of books and food.
As you can imagine , sitting at a table of nine , the atmosphere was never boring . Here I acquired my love for adventure … in the real world , but also in the pages of books .
On My Own
We lived on the seacoast at the edge of the forest. Before school, after school and on weekends I would be off to the forest or in the boat fishing. Soon I began to see the results of my efforts. A rabbit, a duck, a partridge or a fish.
This quickly got the attention of my younger brothers and soon we had "more boots on the ground" and this meant more "eyes" for spotting and more "hands" for the tasks that needed doing.
After all, who was going to clean all this fish and game! Well I guess, that's what little brothers are for, and this worked quite well for a short period of time.
Early Technologies
My first piece of outdoor tech was binoculars. What an advantage to be able to see at 10-power. Not only was I frightening less wildlife, but I was seeing so much more.
This grew into better backpacks, better tents and all the tools and gadgets that we needed for all the fun that we were having.
I continued to read from my mother's library of books and quickly she began to steer me to the great explorers and adventurers of days past.
Competition
With four brothers and two sisters, It wasn't long before fish were being measured and weighed. This was fun … but now it was getting serious.
I began to read, study, and follow as much information and technology as I could get my hands on, and of course, friendly competition required one to share. This worked out well because someone would always pick up what another had missed.
New fishing poles, fishing lines, tackle and gear, were all shared in the hope of learning the latest trick that would lead to success.
In For The Long Haul
I became very proficient at many outdoor activities and like my mother, I enjoyed showing all this outdoor tech to my family and friends. This habit has endured, and to this day I have introduced many people to the wonders of nature and the great outdoors.
Here , at outdoortech4u , I want to share my many experiences in nature with you and to hopefully learn many new tips and tricks to make my time in nature that much more satisfying .
Stay with me, and let's explore all this cutting edge technology that has enabled us to extend ourselves further and further into the unknown.