Sitting on a log, by the campfire
Every outdoor enthusiast that I know, and that I have spent time with, is often telling me about the latest and greatest essential survival skill that he's recently had to use or improve upon.
One of my closest outdoor buddies, Leo, is a such a guy. He is forever reading about the outdoors. One of his many favorite reads are wilderness survival books and magazines.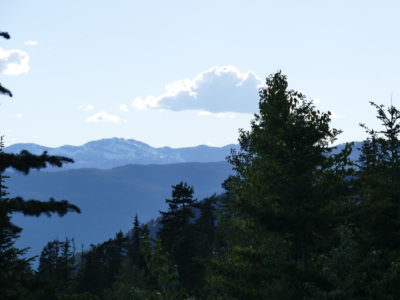 We do at least 2 or 3 trips in the bush, together, every year. It is always a fun trip, full of tales and techniques on how to survive and appreciate the wild spaces. As we grow older we share less BS, and focus more on enjoying our few days away from civilization.
We usually go hiking, camping, hunting, or fishing. It's like a playdate for grownups, at least, that's what we tell our wives. We've convinced them of our need to do this, and they're happy and accepting about it, because, as they put it, later it may help us better understand their women "stuff". This concept has worked well for all concerned.
We didn't real plan this to become a regular event but somehow, it just happened. After our long days of hiking, fishing, or exploring, we end up around the campfire, grilling our favorite meats and enjoying a good beverage. These outdoor activities are always strenuous, so we respect the science on staying hydrating, and take measures toward that goal.
Conversational topics are varied, but we mostly focus on the beauty and the bounty of our surroundings. On our last trip, Leo asked me, "What are some of the Best Wilderness Survival Books". We have been doing this outdoor gig for a long time, and we are both familiar with, the SAS Survival Handbook by John "Lofty" Wiseman, and Dave Canterbury's, Bushcraft 101: A Field Guide to the Art of Wilderness Survival.
These are some of the titles that were mentioned.
There are hundreds of "best wilderness survival books" available in today's marketplace. Some of the best ones are described below. Read them with an open mind, and leave your ego at the door. Some of the best bushmen that I've met couldn't read or write, but if the SHTF, they would be my go partners, anyday.
It's never a bad idea to respect the ones that came before us!
1. SAS Survival Handbook: The Ultimate Guide to Surviving Anywhere by John "Lofty" Wiseman
This is the first book on wilderness survival that I read, the first edition. It is one of the classics.
Lofty Wiseman has sold millions of copies of this book. Now in its 3rd Edition, The Ultimate Guide to Surviving Anywhere is an "all inclusive" book, as opposed to the many others that focus mainly on specific environments such as forest, desert, or snow and ice. 672 pages of useful and practical SAS skills that can be used all around the world.
ISBN-10 9780007595860
ISBN-13 978-0007595860
2. Survival in the Wilderness by Alan Fry
My second read.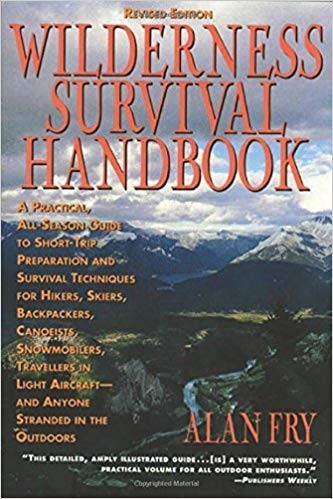 Being Canadian, and living in the great white north, I was interested in this book because of its practical ideas about winter survival and spending time in the land of cold and snow.
A lot of books have a lot of great ideas, but when the SHTF I want things that work, … do not hand me a suvival kit in a sardine can, because I just might throw it back you, even if you're a big guy.
Another one of my first reads, and excellent if you venture into the land of ice and snow.
Selecting the proper clothing and footwear, building and managing a fire, building an emergency shelter, first aid, finding food and water, signalling for help, and remaining calm, under stress, are the principle themes of this book.
This is one of the few survival manuals to include guns as a useful tool for survival.
A gun in the bush will shift the odds in your favor quickly, that is of course, if you know how to use it properly
304 pages, ISBN-10: 0312147635 and ISBN-13: 978-0312147632
3. Bushcraft 101: A Field Guide to the Art of Wilderness Survival by Dave Canterbury
Dave Canterbury gets you ready for your next trip into the backcountry.
His survival philosophy centers around the 5 Cs of Survivability, … 1 cutting tools, 2 combustion, 3 cover, 4container, and 5 cordage. With the proper tools and skills, your chances of survival get that much better. 256 pages.
What I find the most useful about this book and Dave Canterbury's approach to surviving in the bush is how he has simplified the tools and techniques needed to get this done with his 5 Cs.
Cover, … this is the shelter you provide over yourself. Simple reminders are very practical for remembering how to prepare for a trip and chunking-up the essentials of a skill or system is a very smart idea.
Combustion, … again, well done. Instead of identifying it as "matches or lighter", Dave Canterbury includes ferrocerium rods, magnifying glasses, friction fire, and charring tins. He is also a believer in always having a back-up, makes this an easy method to be well prepared.
Cutting Tools, … the knife is the most useful tool for wilderness survival. I share this opinion with the author. In the extreme, the metal knife is almost impossible to manufacture in the wild. Included here as well are axes and saws, how to use them and how to keep them sharp. The ax is the most dangerous tool of all, in my opinion.
Container, … a container refers to a tool and method for carrying water, and being able to boil it as well.  A hot drink by an open fire multiplies your ability to survive.
Cordage, … cordage is rope. Rope and string have so many uses that I am always surprised when I see them not included in a basic kit.
Any trained person with these 5 tools, and the skills to use them to best advantage is, IMHO, very well prepared to survive in the wild.
Simple to remember and complete.
Dave Canterbury's 5 Cs of survivability are an easy and practical method to cover all the bases, when building your wilderness survival kit.
ISBN-10 1440579776
ISBN-13 978-1440579776
4. Bushcraft: Outdoor Skills and Wilderness Survival by Mors Kochanski
ISBN 9781772130072
Easy to follow instructions, lots of diagrams with a full color photo supplement detailing the skills and knowledge required to survive and enjoy the wilderness.
Old school skills that will survive the test of time.
How to light and maintain a fire, chop wood, fell trees, and build a warm shelter using knives and axes safely.
How to find plants and animals for food, how to cook on an open fire, and manufacturing tools, baskets, and rope natural materials. 304 pages.
ISBN-10 1551051222
ISBN-13 978-1551051222
5. Survive!: Essential Skills and Tactics to Get You Out of Anywhere–Alive! by Les Stroud
I share many of Les Stroud's philosophies, especially the one about shelter.
Daytime temperatures can be nice or at least tolerable, but it gets very chilly when you stop moving. In the North, where I play, … no shelter, … no fire, … you might not survive, … period!
The Survivorman was a TV series where he was dropped for 7 days in some remote location, and left to survive on his skills and wit.
Shelter, fire, physical and mental preparation, finding food and water, and the basic survival kit, are all covered. 384 pages.
The Content of this Book contains the following chapters:
Trip Planning and Preparation
Survival Kits
Psychological Aspects of Survival
Signaling
Water
Fire
Shelter
Food
Survival Travel and Navigation
Dangers and Hazards
Weather
Clothing
Survival First Aid
Essential Survival Skills
When Disaster Strikes Close to Home
Checklists
As you see by his chapter titles, is a very complete list, covering all the bases.
If you want to learn more about Les Stroud and his methods, check him out on your TV screen. Experienced and Professional.
ISBN-10 9780002008860
ISBN-13 978-0002008860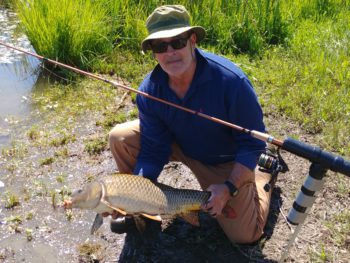 6. How to Stay Alive in the Woods by Bradford Angier
First published in 1956. 26 chapters of clearly written survival tips to save time, energy, and even your life in the wild.
Sustenance, warmth, orientation, and safety. Catching game without a gun, how to build a shelter, edible plants, making clothing, how to protect yourself, and how to signal for help. 320 pages.
Bradford Angier (1910-1997) was a wilderness survivalist, and the author of many best-selling books on Nature, survival and living off the land.
ISBN-10 9781579122218
ISBN-13 978-1579122218
7. 98.6 Degrees: The Art of Keeping Your Ass Alive by Cody Lundin
Deserts present their own dangers.
Controversial and in your face, Cody Lundin can be hard to listen to, but his message on survivability is well researched and effective.
Knows what he is talking about, just a little rough around the edges.
Having said that, I highly recommend this book to anyone interested in wilderness survival. The title says it all. Unless you can maintain proper core body temperature of very close to 98.6 degrees F., your chances are slim to none.
 98.6 degrees Fahrenheit, is a story about how to maintain the proper core temperature, find water, and identify useful plants. 216 pages.
ISBN-10 1586852345
ISBN-13 978-1586852344
8. U.S. Army Survival Manual: FM 21-76 (1957 Historic Edition) 

Prove and tested military techniques, documented by the U.S. military and used for official training. Step by step instruction, with illustrations, on outdoor survival. Must know survival for soldiers, hikers, hunters, and everyone else, that frequents the great outdoors. 309 pages.
ISBN-10 1643890174
ISBN-13 978-1643890173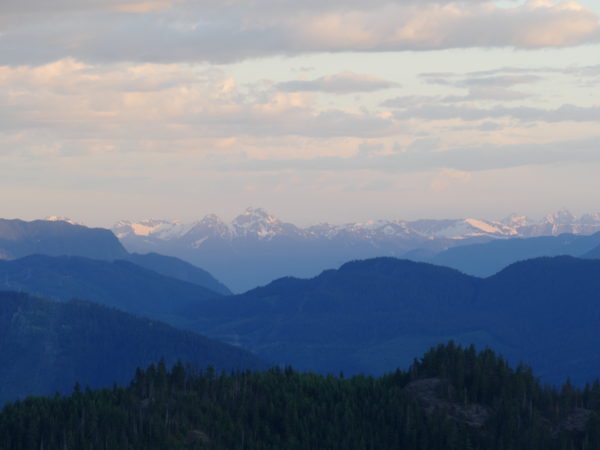 9. Primitive Wilderness Living and Survival Skills: Naked Into the Wilderness by John and Geri McPherson.
This book is a compilation of 10 booklets written over a period of seven years, each chapter a concise "how-to" in itself. 700 hundred illustrations and 400 pages, this is a massive work of tried and true methods of primitive wilderness living and survival skills.
ISBN-10 0967877776
ISBN-13 978-0967877778
10. 100 Deadly Skills: Survival Edition: The SEAL Operative's Guide to Surviving in the Wild and Being Prepared for Any Disaster by Clint Emerson
Retired Navy SEAL. These 100 skills, adapted for civilians, offer a complete hands-on guide to help you survive in the wild, no matter the terrain or crisis.
Lots of illustrations. 272 pages.
ISBN-10 1501143905
ISBN-13 978-1501143908
11. Ray Mears, Essential Bushcraft
Well known international tv personality, Ray Mears is easy to listen to. Well versed in survival skills and wisdom from around the world. 240 pages.
ISBN-10 0340829710
ISBN-13 978-0340829714
At the End of the Day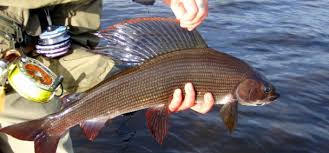 With the arrival of the Internet, books and reading have undergone a major change. In the old days, I had to spend hours and days, in libraries and bookstores, to come a good wilderness survival book that I felt was worth the money.
There's a lot of BS out there about survival skills that are written by people who don't appear to have spent much time in the bush.
Survival is our most important instinct. Needless to say, that sometimes the egos are just as big as the wilds of Nature. 100s of books have been written on wilderness survival and these are some of the best ones. Every survivalist has his own take on the subject. I recommend reading as many as you can.
From there you will learn the basics. Learn the skills you'll need for surviving the weather and terrain you play in. Spending time in the desert is not the same as time spent in the frozen North. Deserts make it hard to find water, my problem is almost always trying to stay warm and dry.