Let's go on a Day Hike
Hiking can be your gateway into the New Decade.
Today, hiking is more popular than it's ever been. Young families see it as an easy and inexpensive means of getting the family out of doors, and the more hard-core crowd, use it to prep for their more intense adventures, such as backpacking and mountaineering.
Hiking is also an excellent "first date" idea, and I have used it for this very purpose, on many occasions. I was often pleasantly rewarded as a result.
What to Bring on A Day Hike has evolved into a science, marrying the lightest technology with the best of modern day creature comforts. Before you leave home to experience the wild outdoors, you would be wise to explore the answers to these, and similar questions.
Everyone can benefit from someone else's experience, and later I will provide a detailed checklist of all the essential items I carry to be well prepared, for the trials and tribulations of Mother Nature.
Consider these questions before you get started
Is this a family hike?
Is this a hard-core challenge for a group of younger adventurers?
What season of the year are we in?
What type of terrain are we hiking into?
What distance are will we be covering?
Do we have a map of the area?
Have we left a message with someone at home, telling them where we are going, and when we expect to return?
By asking yourself these questions, you can better determine the type, and amount of equipment, that you will need to make this a pleasant experience. Regardless of the group, the season, the terrain, or the distance you hope to cover, there is a list of essential items, that you should bring along, to ensure that your day-hiking experience is both enjoyable and safe.
Carrying a heavy backpack loaded with pounds and ounces of unnecessary equipment, is not going to be a pleasant experience for anyone.
Pack only the essentials and, keep it light!
Where are you going?
In the hope of ensuring that your day hike is an enjoyable experience for all concerned, a little bit of planning is never a bad idea. Knowing where you are going, and what the weather conditions will be like when you hike there, is very helpful for planning your day-hike.
Hiking in winter, in a wilderness environment, will require more clothing and equipment than a summer hike around your favorite lake.
These conditions will greatly affect the weight of your backpack. Walking in the snow, walking in snowshoes, or cross-country skiing, will increase your energy requirements. In winter, your food intakes will be much higher, and hot beverages can be an excellent idea when stopping to enjoy the scenery.
This does not mean lower water intakes, on the contrary, this increased workload will require more water and a practical solution to this important concern. A personal water filter is an excellent item to have in your pack.
Where will this hike take place? Will you be walking in the city, close to amenities, or will you be hiking in a Natural setting?
Do you have a map of the area you hope to cover? Maps are great for planning your rest stops, especially when in groups, and where the levels of physical fitness vary.
Part of the reason we hike is to enjoy this Natural beauty. Keep this in mind, and stop "to smell the roses" more often.
What to Bring on a Day Hike?
Before you get deterred from this activity, I want to stress the fact that you do not need all the latest and greatest equipment on the market to enjoy your day in the great outdoors.
Many of these items are already hanging out around your house and the ones that are missing are not always necessary to get started if you are a beginner.
I want you to focus on getting out and experiencing this day hike. As you gain experience you can add and subtract items, to your heart's content.
It's not important how you order the items on your list, but I strongly suggest that you get a small notebook and write a checklist of items that you bring along. Keep this list in your backpack. When you forget something, add it to your list, if you're carrying things that you never use, maybe they can be left at home next time.
This list of 10 essentials for wilderness survival, is universally recognized by all outdoor enthusiasts.
Once you have these basic essentials, your list can be fine-tuned to your activity and needs.
1. Clothing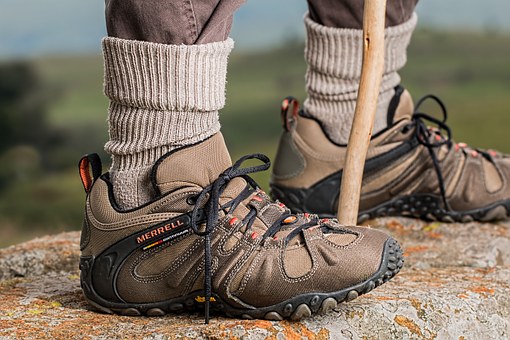 Always dress for the occasion. The clothing you wear will play a huge part in your hiking success. Proper footwear is always at the top of my list, and it should be at the top of your list as well. Your feet will be making contact with the ground all day and will also be carrying the pack on your back.
Summer or winter has a lot of say here. Is there a possibility that it could rain? Will it be hot or cold? Hats and gloves, are also part of this category. In the beginning, you do not need all the latest and greatest technical clothing to get out the door.
Remember that Hiking is simply walking, so get started first. On the trail, you can discuss what works best for you.
2. The Backpack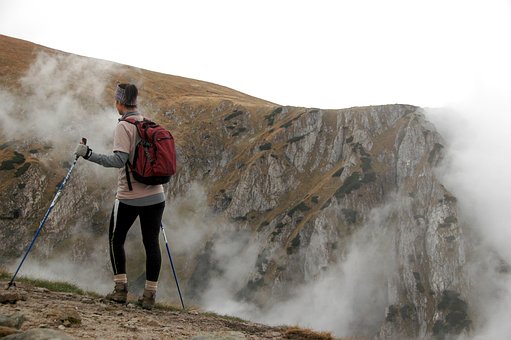 Almost everyone owns a backpack of sorts. We use them to carry everything we intend to use for the day. This concept begins early, usually in school, and is brought along into adulthood. Too often, we carry too much.
A day hike requires a tough, properly fitting backpack to carry and organize "your stuff".
Even on a family hike, everyone should have a backpack to carry their share of the load.
This also applies to young children. Their backpacks should be very lightweight and age appropriate. As a parent, you may end up having to carry these backpacks yourself, if you make them too heavy.
3. Food and water
Day hikes do not require you to carry food for a week. Remember, this is a day-hike. You can survive for 3 weeks without food, so don't carry so much food that you bring most of it back home. Snacks are important for young children, and you can just your needs as required.
Water on the other hand, is a must. It is even more important than food, and an even greater concern, if there is no water available, where you are going, except what you will be carrying.
A personal water filter, or a larger "group size" water filter, must be tops on your list, if you do not own one yet.
4. A Map and Compass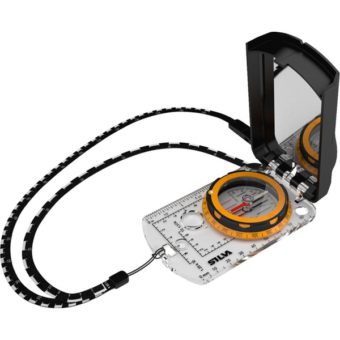 If you are hiking around a park, or in a city, a map is always a good thing to bring along. A map will display the geography of your area, and a city map will have the best places to visit highlighted. This can serve as a guide for planning your daily activities.
In the wilderness, a map and compass are essential items to have in your backpack. A topographic map displays all the terrain, the elevations, the rivers and valleys, and the peaks you may be attempting to summit.
5. A First Aid Kit
A First Aid Kit is like house or car insurance, annoying to purchase, and carry, but a real treasure to have, when you need it.
There are many lightweight kits available that are size appropriate for your group. Do not disregard this necessary piece of equipment. Learn basic First Aid. There is little  value in carrying a First Aid Kit if you have no knowledge of how to use it.
CPR training is very useful, and is not heavy to carry.
6. A Knife or Multi-Tool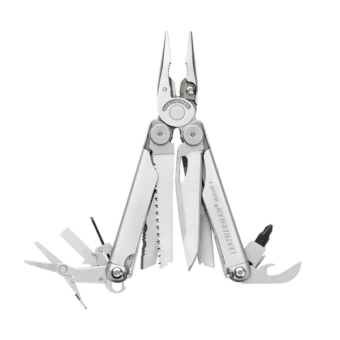 All hikers should carry a knife or multi-tool. You do not need a Bowie knife, or a Crocodile Dundee knife, to enjoy your day hike, however, do not ignore the many uses that a good knife or multi-tool will provide.
Knives have many uses, from food preparation to equipment repairs.
7. A Fire Starter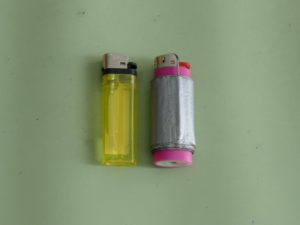 Firestarters include lighters, matches, magnesium blocks, and ferrocerium rods.
Any two of these is well prepared. Family hiking near cities and towns, do not normally require the use of fires, however, anyone planning and participating in wilderness hiking, must be able to start a fire in a variety of conditions.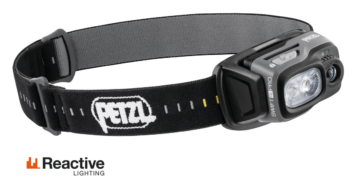 If you left in the dark, you've got this one covered.
If you haven't, there is always a possibility that your hike may end in the late hours of the day. If you do not own a headlamp, I suggest you get one because headlamps free your hands for other things, including balance.
A flashlight is the next best option. Do not forget fresh batteries, and an extra set as a backup.
9. An Emergency Shelter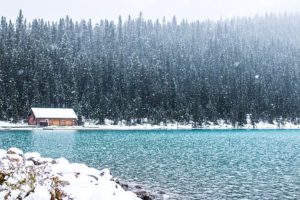 Of course, you're not going to get lost! You're only going up the side of a small mountain, at the most, it's only a big hill. Right!
Every year, thousands of people get lost while hiking close to home, and every year, the ones who are well prepared have a better chance of getting out on their own, or surviving until help arrives.
Depending on your level of skill and preparation, a shelter may be the difference between surviving the night in comfort, or experiencing more unpleasant circumstances. There are many inexpensive and lightweight emergency shelters available to fit your needs and budget.
10. A Method of Signalling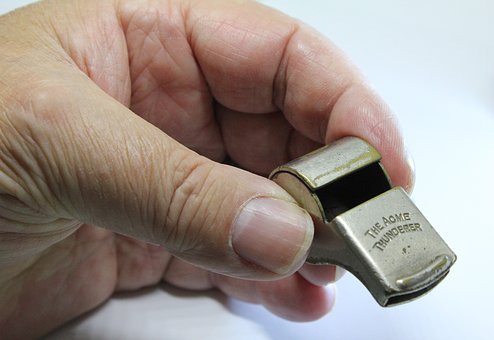 In the event that you do get lost, or that you cannot reach your vehicle on time, someone may be looking for you.
If you can signal your location, to your rescuers, you will be more than happy to see their smiling faces.
Whistles, a signalling mirror, a flashlight or a headlamp, a signal fire ( do not set the forest aflame ), or a large ORANGE garbage bag, are all excellent signalling devices.
Cellphones are not very helpfulful when no signal is available.
InReach, Spot, and Satellite Phones are the modern communications devices, but not everyone has access to them.
The fact is, that they need activation plans, and are expensive to purchase and maintain, for a large percent of the population.
While they are very handy to have in an emergency situation, they are not a must-have, to get out and experience the joys of day hiking.
This is the Checklist
clothing, dress for the occasion, footwear, hats and gloves
bring enough water, and a personal water filter
carry an Emergency Shelter
carry a First Aid Kit
a knife or multi-tool
a firestarter
food or snacks
a whistle to use as a signalling device
a headlamp with extra batteries
a map of the area, and a compass
Extras
sunglasses, sun screen, lip balm, personal medication, you get the idea …
This checklist is a starting point. Stick with the basics for starters. As you gain more miles and experience, you can add the major items that you are missing, and throw in a few creature comforts to improve your experience.
Get a small notebook and write things down.
We all forget. Having a written list to check makes it easy to bring everything you need and eliminate the ones you don't.
Closing Thoughts
Remember that the title of this post is, What to Bring on a Day Hike.
It is not, "How much weight can I carry on my back to have a miserable day?"
Day Hiking is supposed to be fun.  If you day-hike, and don't return home happy and refreshed, then you are doing something wrong. Heading out for the day, to explore Nature, with family and friends, or even by yourself, is an experience that we are very fortunate to have available to us.
It should be as simple as spending the day, enjoying a pleasant walk in Nature, that's it!
As a specie, we humans have made tremendous strides to improve our condition. We are also very good at complicating our lives and cancelling out this simplicity.
There is a fine balance between bringing all the creature comforts we can carry, and simply enjoying our day in Nature.
I'm not opposed to bringing any creature comfort that you choose to carry. Day-Hiking for some, is enjoying Nature on foot.
For others who are more energetic, it can mean logging as many miles as possible. Both scenarios are fine.
If you have any suggestions to contribute, or if you have any personal concerns, you can Contact Me, and I may be able to resolve your special issues.
Happy Trails, and enjoy your day-hike!