Let's Go Fishing!
Penn Battle II 2000-best spinning reel on the lake is a joy to fish with. The HT-100 carbon fibre drag system gives it good drag without sacrificing smoothness.
I love researching for information on fishing reels, the perfect fishing rod, the right fishing line, and a few more pieces of fishing tackle, to fill the empty spaces, in my new tackle box when I'm not fishing.
Is there a better way to spend a few minutes, or a few hours, in the off-season? I love the feel of the good reel, in my hands, in the morning.
Today I want to take a closer look at the Penn Battle II 2000 Spinning Fishing Reel.

Product Description
Whenever I hold a new fishing reel in my hands, I get a warm fuzzy feeling, all over my body. My better-half is not quite capable of empathizing with these warm fuzzy feelings, but hey, I'm not the only misunderstood fisherman, on the lake, the river, or the ocean.
It's just something that I'm having to learn to live with. Such is life, for all the brave warriors who do battle with these aggressive marine monsters.
The Penn Battle II 2000 has an attractive, Full Metal Body construction, that allows it to maintain precision gear alignment even when under extreme conditions. Durable and tough, this is a high-range spinning fishing reel, capable of holding its own with all the big saltwater, and freshwater gamefish. The HT-100, a carbon fibre drag system, gives it a powerful drag without sacrificing smoothness.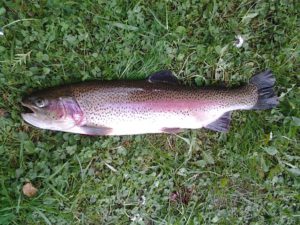 Its best features are:
a super line spool
no backing is required to keep your line from slipping on the reel
full metal body, side plates, and rotor
the silky smooth, HT-100 drag system
HT-100 carbon fibre drag washers
6 sealed stainless steel ball bearings
instant anti-reverse bearing
heavy-duty aluminum bail wire
line capacity rings
mono capacity, yd/lbs: 240/4,  180/6,  125/8
braid capacity, yd/lbs: 210/8,  180/10,  165/15
reel handle can be positioned on the right and left side
front drag
retrieve rate of 30 inches or 76 cm
maximum drag: 10 lbs
gear ratio: 6.2 to 1
The Product Specifications
weight: 272 grams
reel dimensions: 12.7 x 10.2 x 7.6 cm
model number: 1338216
color: black/gold/smoke
style: 2000
Some things to consider when Looking for a new Fishing Reel
These are the 4 most important features to look for when buying a new reel.
1. Begin by making sure that there is no backward motion on the handle
If the handle moves in a backward motion, even slightly, this can prevent a proper hook set, and your success rate is going to suffer. There should be no play at all when you stop the reel.
You can try this by moving the handle forward and then gently trying to reverse the handle motion.
If there is any backward motion in the handle, try another reel. This is an excellent reason to 86 that reel.
2.The Number of Ball Bearings
Without getting too involved in the theory of friction, let's just say that the more ball bearings you have, the smoother the retrieve on your reel will be. There are as many theories on this, as fishing stories in a day.
5 is the minimum recommendation here, but it may be difficult for you to tell the difference between 5, 8, or even 10 ball bearings. This is usually not of great concern in modern fishing reels, for us, and you can rest assured that the "reel scientists" has got you covered on this one.
3. Gear Ratio
Choosing the best gear ratio is tied up with the type of fishing you're doing. The gear ratio of a fishing reel is the number of times the bail rotates around the spool during one rotation of the handle. For example, a 6.2 to 1 gear ratio, means that the bail rotates around the spool 6.2 times during 1 rotation of the handle.
If the lures that you are using need a fast retrieve, a higher gear ratio is recommended.
A 4 to 1 gear ratio is considered SLOW, a 6.2 to 1 gear ratio is considered FAST, a good all-around number is in the 5 to 1 zone. Choose your gear ratio accordingly.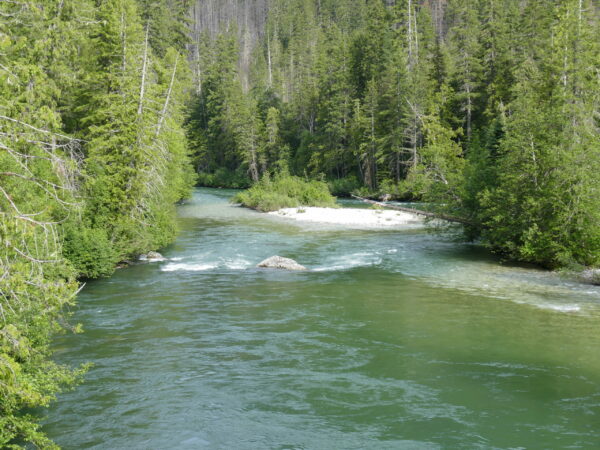 4. and, last but not least, is the Drag System.
The drag system is what puts the "brakes" on your fish. You have to keep a close eye on this, and the easy way of checking this is to adjust your drag and pull out a few feet off your reel. Too tight and too loose, are not good.
A smooth, easily adjustable, drag system, is in my opinion, a must for any quality reel. The drag system's job is to control the outflow of your fishing line when a fish is "on".
This has to be done in a smooth, seamless manner, without any sudden jerks and pulls, otherwise, you won't be landing much fish. A good rule of thumb is to have a front-drag system on a spinning reel, because it is closer to the spool, and easier to access as you battle with your fish.
Keep these tips in mind when you research your fishing reels and you may just find the perfect reel for you and your fish. Solving your "reel problems" will free-up some time to look for a good rod for that new reel.
Fish On!
Fish On! is what I live for. It is the primary reason I spend all that time analyzing, researching, and studying my quarry.
Learning to think like a fish, is the highest level to aspire to. It is becoming a Fish Jedi.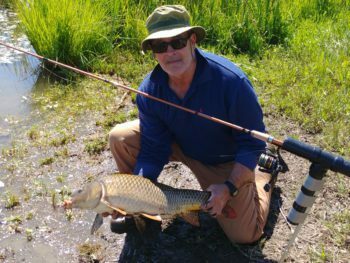 From here, we are awarded the opportunity to express all our thoughts and all our theories on why we are not catching fish at some juncture, in the time-space paradigm.
It is NOT our fault, … sometimes, the fish are just not being nice, and cooperative.
The best remedy for this situation is often a new fishing reel!
Final Fishing Thoughts
There are times when a fisherman or a fishing woman, is unable to connect with an uncooperative fish.
If you have comments, questions, or suggestions, on how to land that elusive quarry, I would be most appreciative to hear about them. You can comment in the space below to drop me a few yards of the fishing line!