What is the Best Headlamp for Backpacking?
The Best Headlamp for Backpacking is a very bold a statement to make, so I prefer to describe for you, the features that make a great headlamp and then offer you a few examples of what I consider to be some of the better models on the market today. Petzl and Black Diamond are two very big players in this market, and if you are looking for a durable, tough, and waterproof headlamp, do not overlook these two companies.
Researching the features that make up the best headlamp is a better way of going about this process, in my opinion.  Extreme cold adventurers, such as in mountaineering or outdoor work, like linemen who repair power lines in winter conditions, must factor this into their purchase.
A waterproof headlamp is a must for me now. I no longer purchase the cheap models because they don't last very long, especially when exposed to wet conditions. There are hundreds of headlamp models out there, but after you read my post, you'll be better able to sort through the crap more easily.
If you run in night-time conditions, weight and a snug fit become a huge factor.
Whether you backpack, camp, hike, hunt or fish, a reliable tough, and waterproof headlamp is a must. Whatever the outdoor activity you participate in, chances are that you've done it in the dark, and you've most certainly used a headlamp. Gone are the days of carrying heavy flashlights, or of holding small flashlights in your teeth. No one can argue against the benefits of hands-free lighting, and headlamps are making leaps and bounds in technical capabilities.
Reactive lighting is the new technology here. It is still early in its growing phase but it is well worth looking into.
We are the beneficiaries of this technological progress. Battery Life and Lumens are only two of the main features to keep in mind.
The adage, you get what you pay for applies here, just as it does everywhere else.
What are the main features to look for in a headlamp?
These are what I consider to be the most important features to look for in a headlamp.
1. Lumens can be thought of as the total amount of visible light in a defined beam. This is sufficient information for users of headlamps who are not finely versed in the physics of light. It is simply the intensity of your beam of light. How much light can this headlamp or flashlight give you. The higher the number the brighter the the light your headlamp will provide.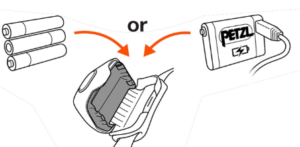 2. The Battery System used by your headlamp is either chargeable or non-chargeable. An important factor in choosing your headlamp. The higher the lumens and the greater the maximum beam distance, the faster your battery system is going to drain.
Almost all manufacturers exaggerate their run times and expect this to be the case. Higher outputs drain batteries quicker. This is not an opinion I have, this is scientific fact. If you drive your vehicle at 120 kph, it burns more fuel than when you drive it at 60 kph. No discussion here, simple science only.
3. The Maximum Beam is the distance, usually in meters, that your headlamp's beam will project.
4. Is is Waterproof?  Even if you will be using this lamp in a dry environment, waterproof and dustproof are mandatory. This is one of the areas where the more expensive headlamps "outshine" the cheaper versions, pun intended.
Most headlamps are water-resistant. What this means is that it's NOT waterproof and it will leak and goodbye headlamp, when you need it. I have been using headlamps for years in construction and wilderness settings. Water-resistant headlamps will get you through wet periods but the dampness that gets in the headlamp housing and will corrode your batteries and electrical connections.
You are then left with a piece of junk, that has very little recyclable value. If you have ANY intention of using your headlamp in wet and dusty conditions, make sure it is waterproof and dustproof.
Don't waste your money on cheap imitations!
5. Weight, How much does it weigh? The weight of any essential item you bring along in the wilderness is always a concern. One of the lightest headlamps weighs less than 1 oz. and one of the heaviest weighs a whopping 14.7 oz. Keep reading to find out why.
6. Straps and Comfort All straps are adjustable and the heavier models have an "over-the-head" strap. Petzl carries attachments for your helmet and stands for ground support.
7. Price is always a consideration, for most of us. Packaged headlamps can be purchased in big-box stores, sometimes in a pair, for 20 to 30 usd. The high-end models quickly climb to over 100 usd. Work within your budget, and research in this area well. Again, you get what you pay for. Stay focused on the important features.
A few "cheap" headlamps cost the same price, as one "quality" headlamp!
Two Headlamps for you look at
These 2 Headlamps have many of these important features I mention above. Having used many models from different manufacturers over the years has brought me to these simple conclusions. First of all, you get what you pay for. The cheaper versions are never as good as the more expensive versions. Number 2, it must be waterproof, if you work or play in wet conditions. No matter who tells you whatever, water-resistant is NOT waterproof. Waterproof also means dustproof, another must for desert and dry conditions.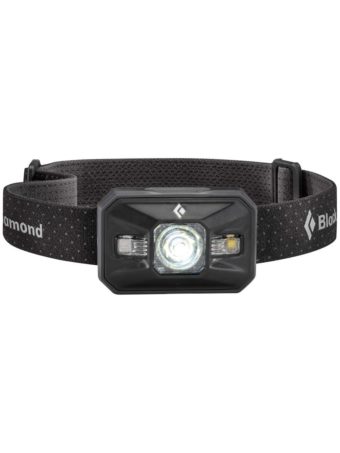 quad power LED and 1 double power white LED
350 lumens
red, green, and blue single power LEDs for night vision with dim and strobe settings that can be activated without going through the white mode
instant transitioning between full and dimmed power
waterproof and dustproof
sealed housing will withstand 1 meter immersion for 30 minutes, IP67
robust and reliable
range of 85 meters
burning time of 120 hours
powered by 4 AAA batteries
8 lighting modes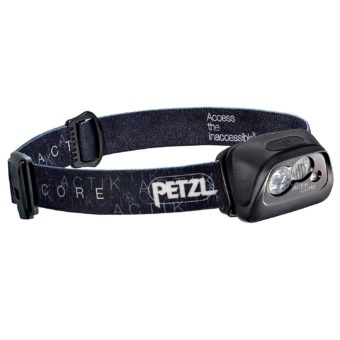 350 lumens
maximum burn time of 160 hours
maximum distance of 95 meters
Actik Core comes with a Core rechargeable battery that charges via micro USB port
also uses AAA batteries
red lighting preserves night vision and does not blind everybody when in a group setting
2 beam patterns, wide and mixed
My Tips and Conclusions
I have raised my family from the monies I received working in the Construction Industry. The conditions in construction are very often, tough, wet, and cold. Every human being and tool that survives this grind on a daily basis deserves a lot of respect. My "time off", is spent in the mountains, valleys, and river basins of the boreal forest, where I play with different toys, but I choose them in the same manner as my work tools because my returning home to my family depends on them.
I know what a good tool is, from experience. Each new replacement is of better quality, and I stay away from the cheap stuff, as much as I can. As I've already mentioned above, 2 or 3 cheap headlamps cost the same money as 1 quality headlamp.
Quality Products, and Proper Maintenance, are as important as you can imagine. You get what you pay for. With this in mind I usually purchase upper mid-range quality and price because this is what I can best afford.
Today's Headlamps, in the 50 to 100 usd dollar range, are usually my stomping ground. I also like simple things. I want a headlamp with good light, waterproof, dustproof, and rugged, that works all night and does what it says. I am both weary and tired of too much hype. I don't like bullsh!t, and and don't feed it to others.
I would enjoy to read your comments, questions, and suggestions on headlamps. You can Contact Me at this link, and clicking my links for research and purchases provides the support to continue my efforts, at no cost to you. Thanks.