What will you need to go Carp Fishing?
Carp Fishing Equipment-that lands the big one is full of tips to help you land that Carp of a lifetime. The methods and equipment to help you land the big fish.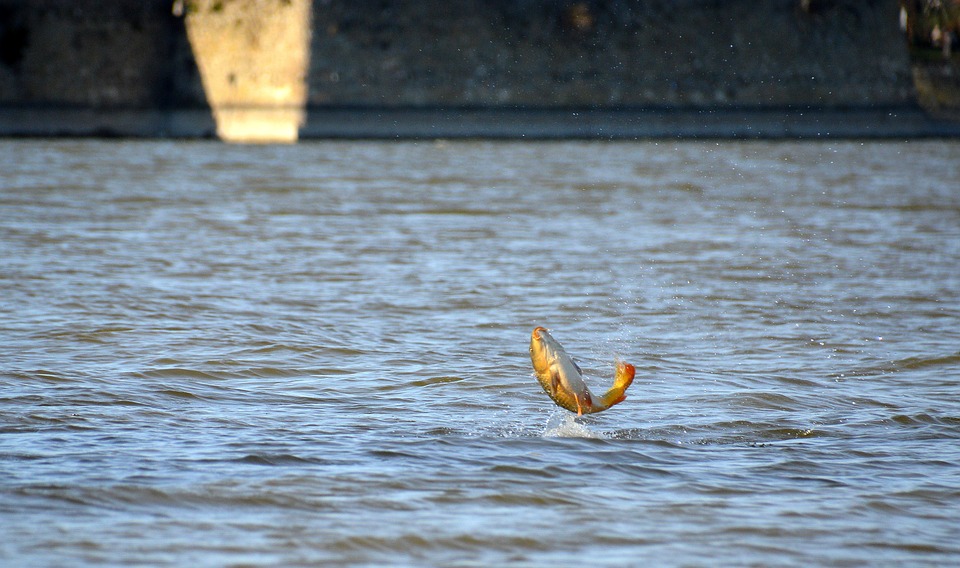 Fishing is evolving from a fun day, in the outdoors, to a serious, almost addictive obsession. Modern-day fisherman, and fisherwoman, are no longer happy to spend a quiet day on the lake, on the river, or on the ocean, and come home empty-handed. Time is precious, and egos are involved.
When we consider time well spent, the time we spend fishing is no different than any other use of our time. Life is fast, and time off from work or school is precious and fleeting. Most hard-core fishers focus their fishing on a particular species of fish. This also narrows down to fishing on a lake, on a river, or fishing on the ocean.
Fishing for carp, with a fishing rod designed for trout, or bass, is just not going to cut it. The equipment has become super-specialized, and to increase your landing rates, you have to be properly equipped, and better organized.
Fishing for Carp is no different.
The Carp Fishing Rod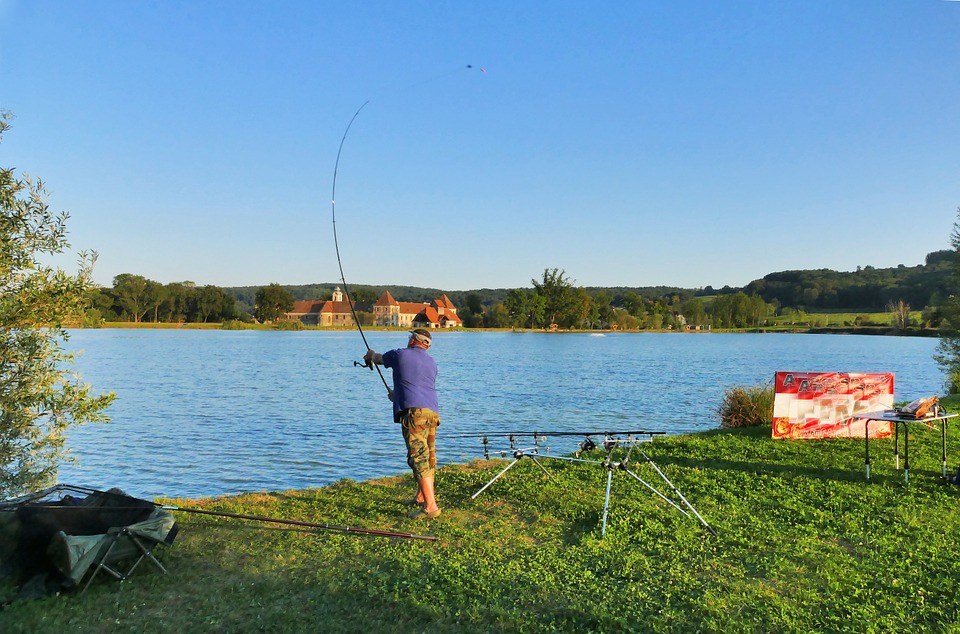 Your Carp fishing rod is the tool that gets your tackle into that sweet spot, and it also plays an important role in the successful landing of your catch.
A carp has a soft and sensitive mouth, so your carp rod needs to have a soft tip as well.
5 things you need for a Good Carp Fishing Rod
1. The length of this rod. You need to match your rod to your fishing. Are you casting far or not so far. If you're new to fishing, it may be best to fish places where you don't have to cast very long distances. If you're casting far you will need a 12-foot rod, but if your casts are much shorter, somewhere between 8 and 10 feet will be better, with 10 feet being the better choice.
2. The eyes on the rod. Paying particular attention to the butt-ring. This is the eye closest to you. For a 12-foot rod, this diameter should be 15 millimetres. Larger butt rings offer less resistance when you are casting, and this will increase your casting distance.
3. Rod Portability. A 12-foot, a 1-piece fishing rod is a nightmare to transport anywhere. Unless you live within walking distance of the greatest carp-fishing hole in the world, … forget the 1-piece rod, and get a 2-piece rod.
A 12-foot, 2-piece rod breaks down into 2-6 foot sections that can be transported in a small car.
4. Recovery Rate. The recovery rate of a rod means, how quickly will your rod get back to its neutral position after you've cast. The quicker your rod stops moving at the tip after you've cast, the better the fishing rod is fitted to your purpose.
5. The Test Curve. The test curve refers to the amount of pressure, in pounds, your rod creates when it is bent at 90 degrees. The recommendations are under 3 lbs for an 8-foot rod, 3 lbs for a 10-foot rod, and 3.5 lbs for a 12-foot rod.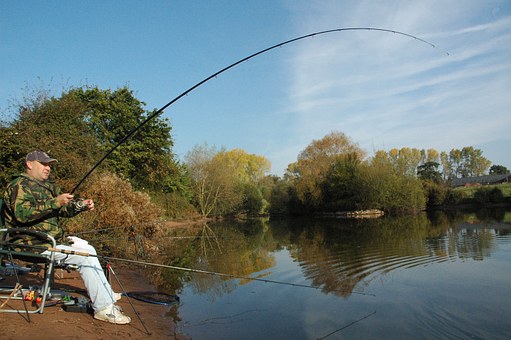 These are the 5 things I focus on when choosing a fishing reel.
1. A smooth drag system. The smoother the drag, the better the reel will handle your carp's unpredictable lunges and runs.
2. Line capacity, is determined by the diameter and the length of your spool. The bigger the diameter, and the longer the spool, the more fishing line it will hold. In most cases, 200 yards of line is sufficient for a 10-foot rod.
3. The gear ratio, is the number of turns your bail arm makes around the spool with 1 turn of the handle. That carp needs to be retrieved at a good steady pace, because you don't want to drag your tackle along the bottom, too far, and for too long.
This means a lower ratio is best for carp. Numbers in the 4 and 5 range are where you should be looking.
4. Line Lay, refers to how your line comes off your reel and how it's placed on it. The slower the line lays on your spool the better. You can check this by looking at how quickly your bail is turning around your spool.
5. You get what you pay for. Research your reel and don't skimp too much on your gear. Buy the best you can afford.
That being said, you can catch fish on a wooden pole, with only a line and hook attached to it.
I caught my first pumpkin-seed sunfish like that, with no bait. Works for aggressive sunfish protecting their beds, but it doesn't work very well on carp, at least not for me. I'll have to check with Tom Sawyer on that one.
Carp Fishing Line
Carp Fishing Line can be Monofilament, Fluro-Carbon, or Braided Line. This is a separate topic of its own and one that I will detail more on in the near future. Fluro-Carbon and Braided line are the more popular ones, so click my links to see the many options available.
Carp Fishing Tackle
Hair rigs, inline method feeders, baiting needles and drills, and plastic corn, are part and parcel of the specialized gear used when fishing for carp.
This carp fishing accessories box is a good place to get started.
How to Organize your Tackle
A tackle box, or a backpack with tackle boxes and trays, is a must to keep all this fishing gear under control.
You don't want to mix your Carp Tackle, with trout, salmon, or bass tackle.
Some Thoughts on Carp Fishing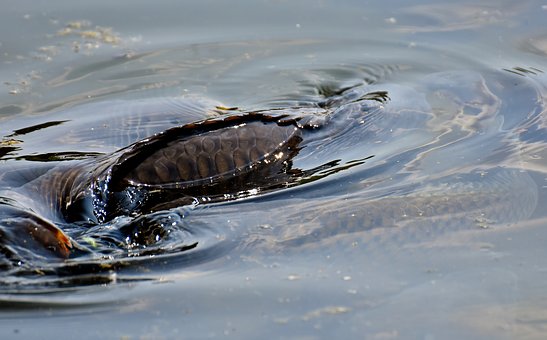 Once you have this fishing gear in your possession you can begin to fish for carp. Fortunately for me, I was introduced to carp fishing by a fisherman I met, while I was trout fishing. I met Tommy, (not his real name), many years ago, and I'm happy to say that we have remained friends over the years.
He is a hard-core fisherman and targets as many species as he can accommodate on his days off.
His yearly holidays are fishing holidays, and they have taken him to Mexico, Costa Rica, and beyond. His prized possession is the Blue Marlin that brings elegance to his home.
He is very passionate about fishing, so it was easy for me to reignite my desire for fishing, as I listened to his many fishing tales.
Fishing is not always about catching fish, There are many dry spells were waiting for a fish to bite would challenge a monk. It was during one of these moments that I was introduced to carp fishing. Needless to say, I have never looked back.
Open-minded!
All the best fishermen are forever studying their species and learning how to improve their landing rates. Carp fishing is no different. If you want to be more successful, you'll have to hit the books and the online videos on carp fishing.
I love fishing stories. They get better with the seasons, as opportunity and experience help you add just a little bit more length to that Big fish you caught last season.
You can Contact Me at this link to tell me your fishing story.
An 8-inch fish isn't that big, … unless that's the measurement between his eyes!