Another Monday Morning
Who says all Monday morning mornings are bad, … not me, … especially not when I get to add a new fishing reel to my collection. Last  Monday morning started with a refreshing early morning walk to one of my favourite fishing holes. The sun was about an hour away from breaking over the mountain ridge, and I could barely wait to cast my new reel in to Secret Lake.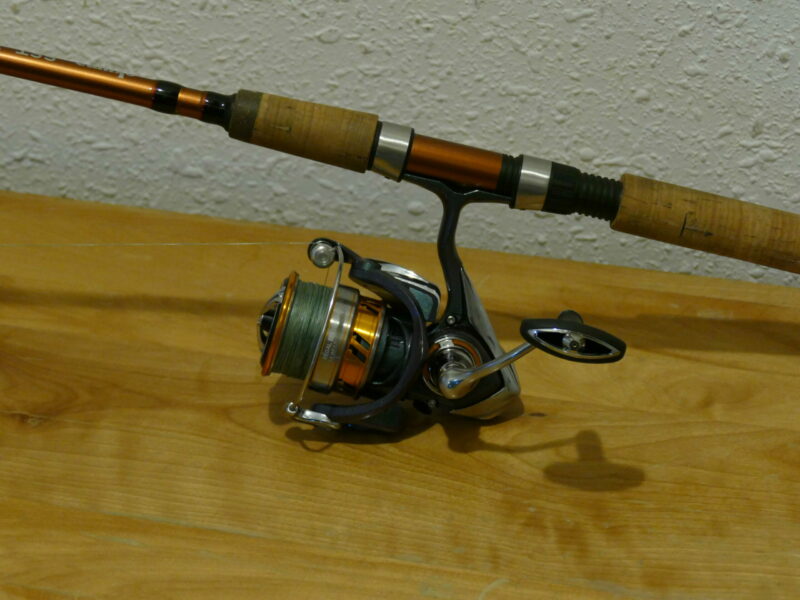 The rabbits were feeding along the path that led to the lake. I would be fishing with Tommy and Nathan, and I was eager to prove that my new reel was worthy of the challenge.  Tommy has been guiding me along, on my quest to become a better angler, but Nathan is keeping his eye on both of us.
They are more experienced than I am, so I get to learn a lot about fishing, in an easy relaxed atmosphere, which includes lively talks about politics, and a few fishing stories thrown in for good measure.
Tommy keeps us in line. He's always well organized and ready, so we try our best to keep up. Needless to say that our lines were all in the water, in no time flat, and there we were, all anxiously waiting for that first strike.
Catching the first fish of the day, gives you full bragging rights, … until someone catches a bigger fish.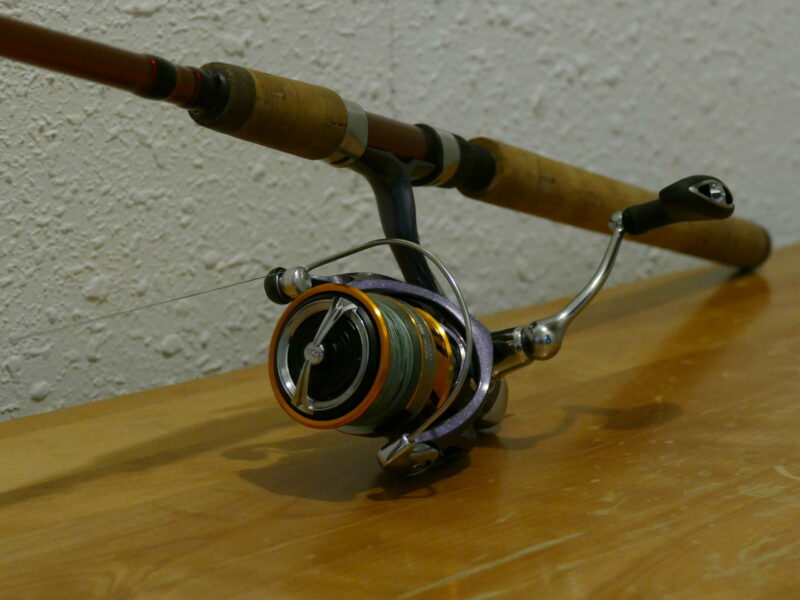 The Daiwa Regal LT3000D-C
Daiwa's Regal LT is the redesigned version of their storied Daiwa Regal. Their LT concept of Light and Tough uses a true carbon fibre frame that reduces weight and size but remains as tough as the original when it was when first built with previous materials. This new design has reduced the 1000 series from 7.9 oz to 6.7 oz., and the 3000 series from 10.6 oz. to 7.6 oz.
The 3000 series, which is the model I own,  the Daiwa Regal LT3000DCP, ( D, Deep Spool, C, Compact, P, Gear Class ), has seen a weight reduction of 3 oz. My Daiwa Regal LT weighs a featherlight 7.6 oz.
The Daiwa Air Rotor System improves reel balance and rotation and also reduces the rotor weight by about 15%. This reel gets a silky smooth performance from its 9 ball bearings and 1 roller bearing. Few reels in this price range have 9 ball bearings.
This spinning reel is available in the 1000 and 3000 series and is a real workhorse for anglers of all skill levels. The high-tech world of Daiwa engineering at an affordable price. Have a look at its many features.
the main features
the new re-engineered Regal Line
LT concept, light and tough
true carbon frame for weight reduction and rigidity
machined aluminum handle
ergonomically designed, over-sized knob
air rotor system
available in 1000 and 3000 series
for fresh and saltwater
the reel handle position can be left or right
gear ratio, 5.2 to 1
retrieve rate, 31.6 inches
bearing count, 9 ball bearings and 1 roller bearing
braid capacity,  15 lb / 250 yds,  20 lb / 310 yds
mono capacity, 10 lb / 280 yds, 12 lb / 220 yds
maximum drag, 22 lbs
anti-reverse
weight, 6.7 oz. for the 1000 series
weight, 7.6 oz. for the 3000 series
date first available, May 5, 2019
Thoughts on the Regal LT3000DCP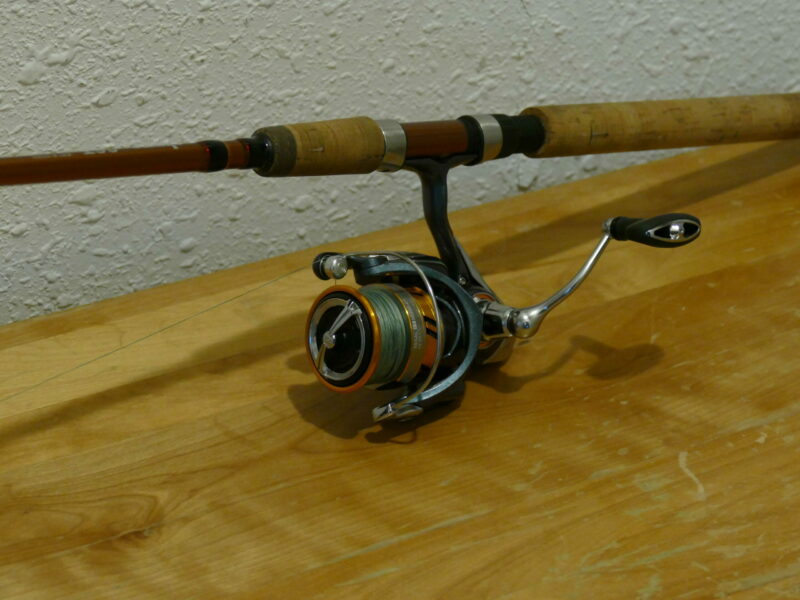 My Daiwa Regal was everything I expected it to be. A pleasure to cast and retrieve with its precision gearing and slick design, I was eager to see it in action. My wishes were soon answered, and the Regal performed like a true warrior. I'm pleased to have added new beauty to my growing collection of rods and reels.
I love to listen to fishing stories and I'm sure you have one or two to tell. Drop me a line, with your comments, questions, or suggestions. Leave your comments in the space below with your details and fishing photos.
Do you fish with Daiwa Spinning Reels, and if so, which one(s)?